Gold ends near seven-week high as interest-rate worries ease
April 8, 2015
|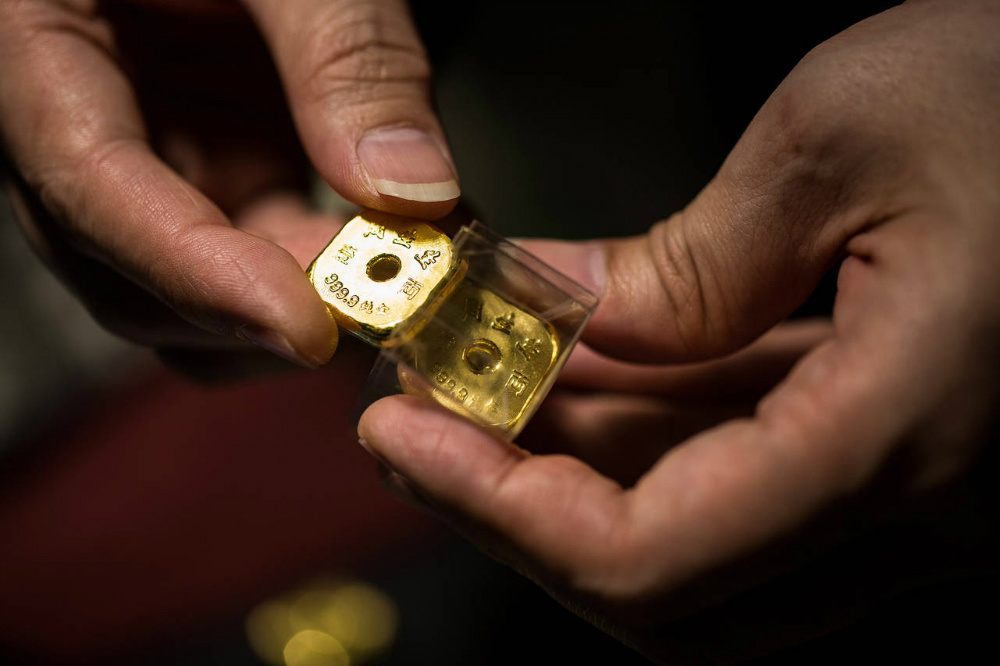 Gold prices rose to their highest level in nearly two months on Monday, after disappointing U.S. employment data last week helped reassure investors that the Federal Reserve would be in no hurry to raise interest rates.
Gold for June delivery, the most actively traded contract, gained 1.5% to $1,218.60 a troy ounce on the Comex division of the New York Mercantile Exchange, the highest close since Feb. 13.
The U.S. economy produced far fewer jobs than expected in March, data showed Friday, offering strong evidence that the country's recovery has hit a snag and arguing against any imminent monetary tightening from the Fed. That is good news for gold, which struggles to compete with yield-bearing investments when interest rates rise.
"There are a growing number of traders and market watchers who believe the U.S. Federal Reserve will not be able to raise interest rates in 2015, due to the lackluster growth of the U.S. economy. Friday's jobs numbers bolsters those notions," Jim Wyckoff, an analyst at Kitco.com, said in a note to investors. "A less hawkish Fed...has in recent years been a major bullish factor for the gold and silver markets."
Gold being dominated in dollars, becomes less expensive to foreign buyers when the U.S. currency falls.
Uncertainty in Greece will also support the price of gold, investors said, as Athens still needs a deal to secure billions of euros in bailout aid to avoid defaulting on its debts by this summer and potentially tumbling out of the eurozone. Some investors buy gold in times of economic or political uncertainty, believing the metal will perform better than other assets during turbulent times.
At the moment "the positives outweigh the negatives when it comes to gold," said George Gero, a senior vice president with RBC Capital Markets Global Futures.

Source: http://www.wsj.com/articles/gold-touches-seven-week-high-on-u-s-interest-rate-expectations-1428328853?mod=rss_whats_news_us