A key part of the gold market will see a major shift Friday
March 19, 2015
|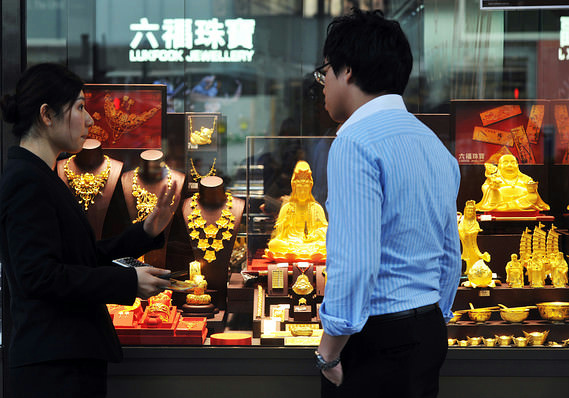 SAN FRANCISCO (MarketWatch) — On Friday, for the first time in close to a century, the gold market price fix is about to change. It is a move that could potentially provide a better view of China's insatiable demand for the precious metal.

The London Bullion Market Association said the LBMA Gold Price will launch on Friday, with the ICE Benchmark Administration operating the auction process. That will replace the so-called London Gold Fix, a widely-used pricing medium that has been around since 1919 and is administered by London Gold Market Fixing Ltd. twice daily.

"The changes taking place with the new gold fix could be a game changer for gold trading as we know it," said Kevin Kerr, president of Kerr Trading International.

Here's why:

The London Gold Fix, which will be discontinued after Thursday, is determined by just four participants. The nearly 100-year-old, medium has also been the target of decades of manipulation allegations.

But the LBMA has said the electronic auction process for setting the gold price is designed to be transparent and to allow as many participants as possible.

"The new method for fixing the gold price daily will be more reflective of that day's collective price of gold on the world market," said Jim Wyckoff, senior analyst at Kitco.com, adding that he believes the previous London fix "was not greatly askew on that determination."

China is expected to participate directly in setting the new price fix, which, in theory, would make inflows and outflows out of the world's second largest economy, and one of the largest gold buyers, more apparent.

"This opens up the playing field for gold trading, and adds an entirely new spectrum of possibilities and participants, mainly the Chinese, on the world stage," Kerr said. "It may lift the very secretive veil" of China's gold consumption Kerr noted.

For it is part, LBMA said it won't reveal the participants for the new pricing medium until the day of the launch.

But if the Chinese banks are directly involved in the fixing of the gold price, "they can arbitrage price differences between Shanghai and London [and smooth] out the market … making it an international, 24-hour market," said Julian Phillips, founder of and contributor to GoldForecaster.com.

The new fix isn't expected to affect gold prices GCJ5, +1.09% in the near term.
Ref source: http://www.marketwatch.com/story/a-key-part-of-the-gold-market-will-see-a-major-shift-friday-2015-03-17